Gimgamgoo.com
Over the past week I've managed to grab a few minutes here and there to paint the first few of my Bolt Action figures.
For the first time ever, I've not sanded and painted my own bases. I've used Army Painter's brown basing sand and not painted it. Then just added some flock/tufts/static grass. Although they don't look bad, I'm still not convinced I've done the right thing, although the time it took was pretty damn quick so it does have that going for it.
I also bought some Vallejo weathering pigments. Now there's a learning curve. I still find it amusing that the non-toxic weathering powder is in a child proof bottle, but the large bottle of slightly more dangerous Isopropanol is in a screw top.
Here's the first Infantry choice – a unit of 6 US Army troops.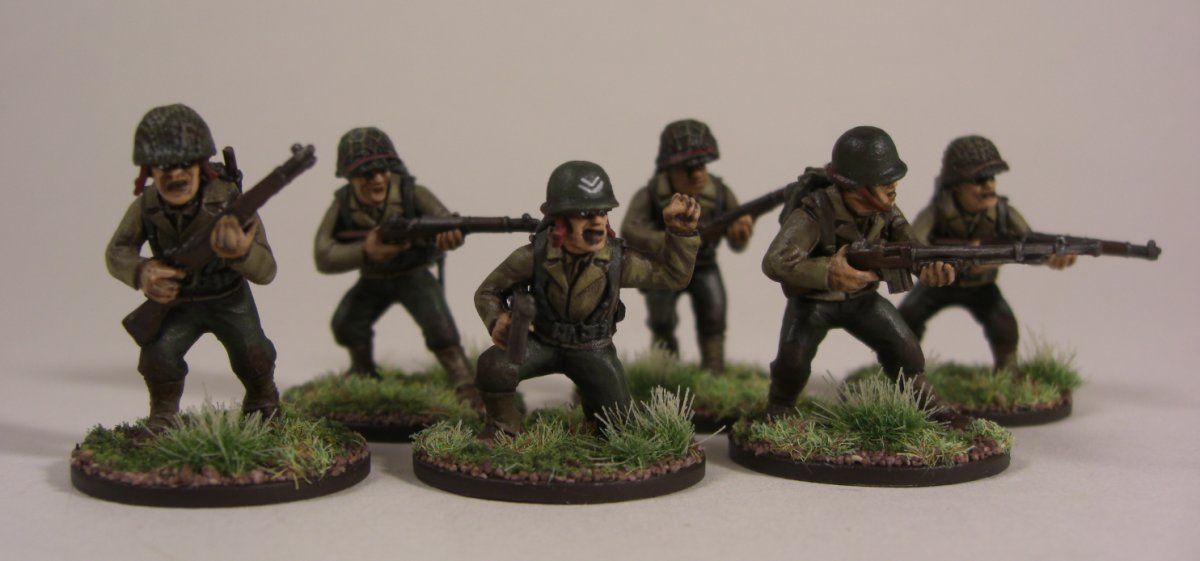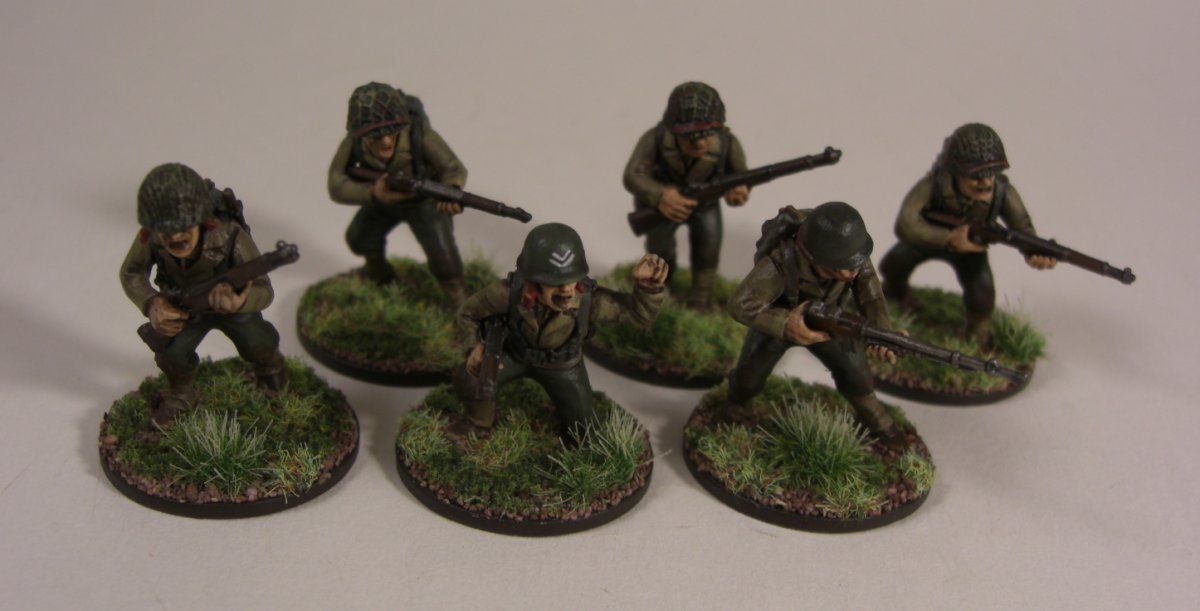 My first attempt at painting a tank – and making…
View original post 68 more words